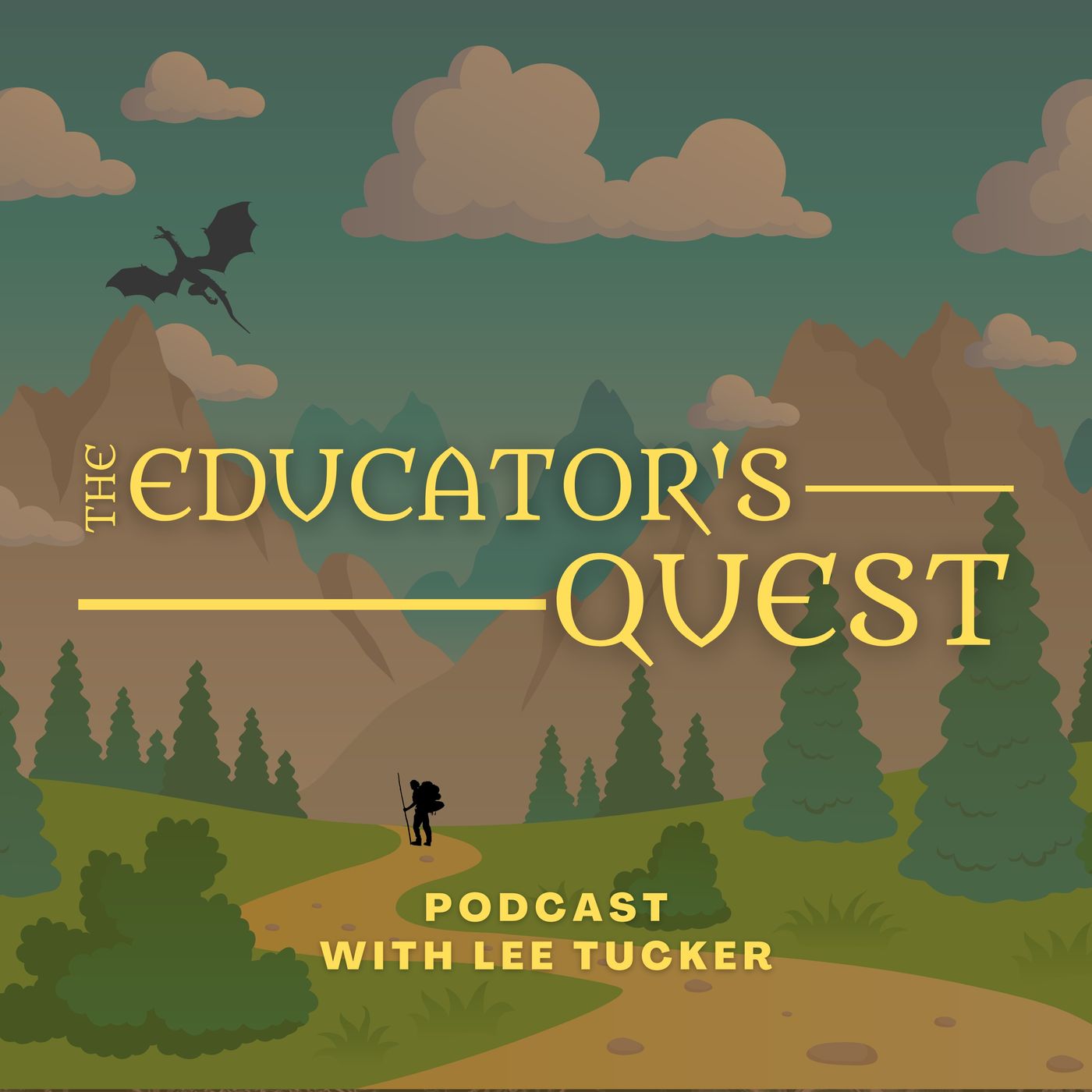 It's the final episode of the first season! I do some reflecting on this past year and the things I've learned as well as things that will hopefully continue on after things go back to "normal".
Episode 8
This week, we take a look at some ways you can use Google Forms to save time in class. There's a fun trick for Google Docs. Plus, feedback and this week's question of the week.
News & updates
Treasure Chest: Voice Typing
Use voice typing in Docs and speaker notes of Slides to type quicker
Tools–>Voice Typing
Boss Battle: Time-Saving Tips with Google Forms
Quizzes
Administrative Tasks

Book checkouts, assignment checklists, goal setting, etc.
Use in conjunction with Autocrat add-on to create Google Docs

Surveys & Feedback

Quick and easy data from students and parents

Progress Monitoring
Parent Contacts

Use Forms and a mail merge in Sheet to send emails to parents for things like tardies, failing grades, etc.
Crew Members' Board (#8BitCrew)
QOTW: How do you use Google Forms? What would you like to try?
Use the #8BitCrew on Twitter or post longer stories in the comments section here.
Get connected
Twitter: @comicsocks & #8BitCrew
Email: 8bit.instructor@gmail.com
Support the show on Patreon.
Check out my Google Classroom Udemy course.
Credits
Music by David Fesliyan (https://www.fesliyanstudios.com/)
Intro/Outro: "Retro Platforming"
Boss Battle: "Boss Battle Rock"
Crew Member's Board: "Pirate Dance"
Wrap up: "Game Over" by Patrick de Arteaga
Disclaimer: This post may contain affiliate links to products or services. I may receive commissions or bonuses from your actions on such links.