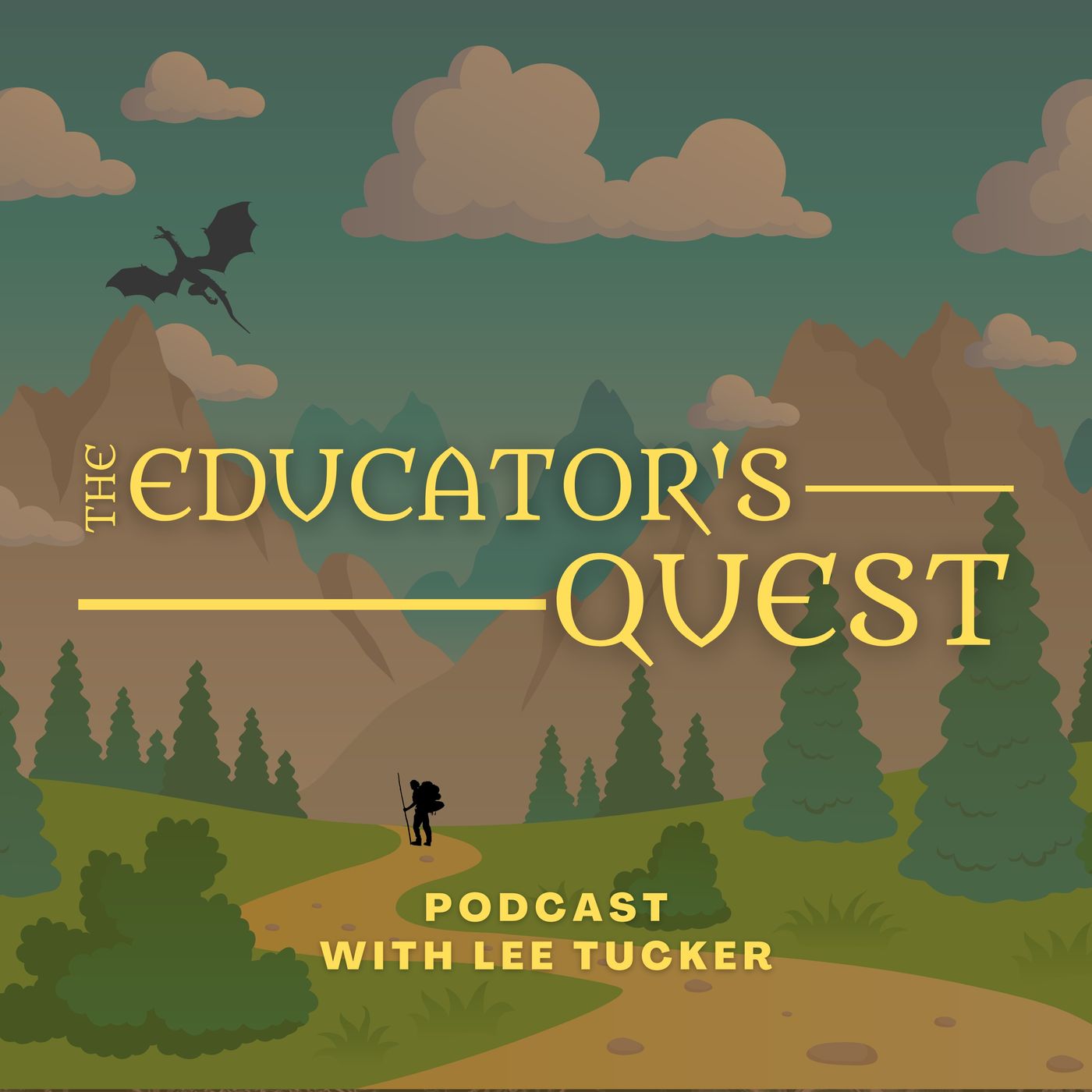 It's the final episode of the first season! I do some reflecting on this past year and the things I've learned as well as things that will hopefully continue on after things go back to "normal".
Episode 16
This week is all about Google Slides! In this week's episode, I share a lot of the tips and tricks I've learned about Google Slides. And as always, your 8-Bit Crew question of the week.
News & Updates
Treasure Chest:
This whole episode is a treasure chest!
Boss Battle: Tips & Tricks for Google Slides
Tips

Changing dimensions

File–>Page Setup
Use custom dimensions (inches or pixels)

Import Slides from another presentation
Make a copy of selected Slides
Insert multimedia

Images
Audio

Format options

Start play on click or automatically
loop audio
stop on slide change (or play throughout the entire presentation)

Video

Format Options

Mute audio
Play automatically, manually, or on click

Design

Use shapes instead of text boxes

add text directly to shapes
Use colors, gradients, and transparency to give it a pleasing look

Use recolor on images to change the color of the image
Use Drop shadows and Border Color to add a nice aesthetic

Drop Shadow – Format Options–>Drop Shadow
Border Color – In the toolbar next to Fill Color

Adjust color, weight, and pattern
Use on shapes, images, and videos

Mask images

Use the pulldown menu attached to the Crop button
Select a shape to mask the image under
Adds some variety rather than just square corners

Use Arrange options to align, distribute, and center elements

Linking elements

Select an objects (shape, image, etc)
Ctrl (Cmd)+K to add a link
Add a URL or use the pulldown menu to link to a specific slide in the presentation

Add-ons
Edit URL when sharing

After the final / in the URL, change the ending to change how the presentation can be viewed

/copy – force anyone to make a copy
/present – view in present mode (full screen)
/template/preview – shows a template preview before copying the document
/export/pdf – shares a downloadable PDF version of the presentation

Things other than Presentations

Creating PDFs
Creating PNG or JPG files
Google Classroom Banners
Combine with Tall Tweets to create your own gifs
Use with Screencastify to create gifs
Crew Members' Board (#8BitCrew)
QOTW: What are some of your favorite Slides tips? What do you like to use Slides for besides presentations?
Use the #8BitCrew on Twitter or post longer stories in the comments section here.
Get connected
Twitter: @comicsocks & #8BitCrew
Email: 8bit.instructor@gmail.com
Support the show on Patreon.
Check out my Google Classroom Udemy course.
Credits
Music by David Fesliyan (https://www.fesliyanstudios.com/)
Intro/Outro: "Retro Platforming"
Boss Battle: "Boss Battle Rock"
Crew Member's Board: "Pirate Dance"
Wrap up: "Game Over" by Patrick de Arteaga
Disclaimer: This post may contain affiliate links to products or services. I may receive commissions or bonuses from your actions on such links.