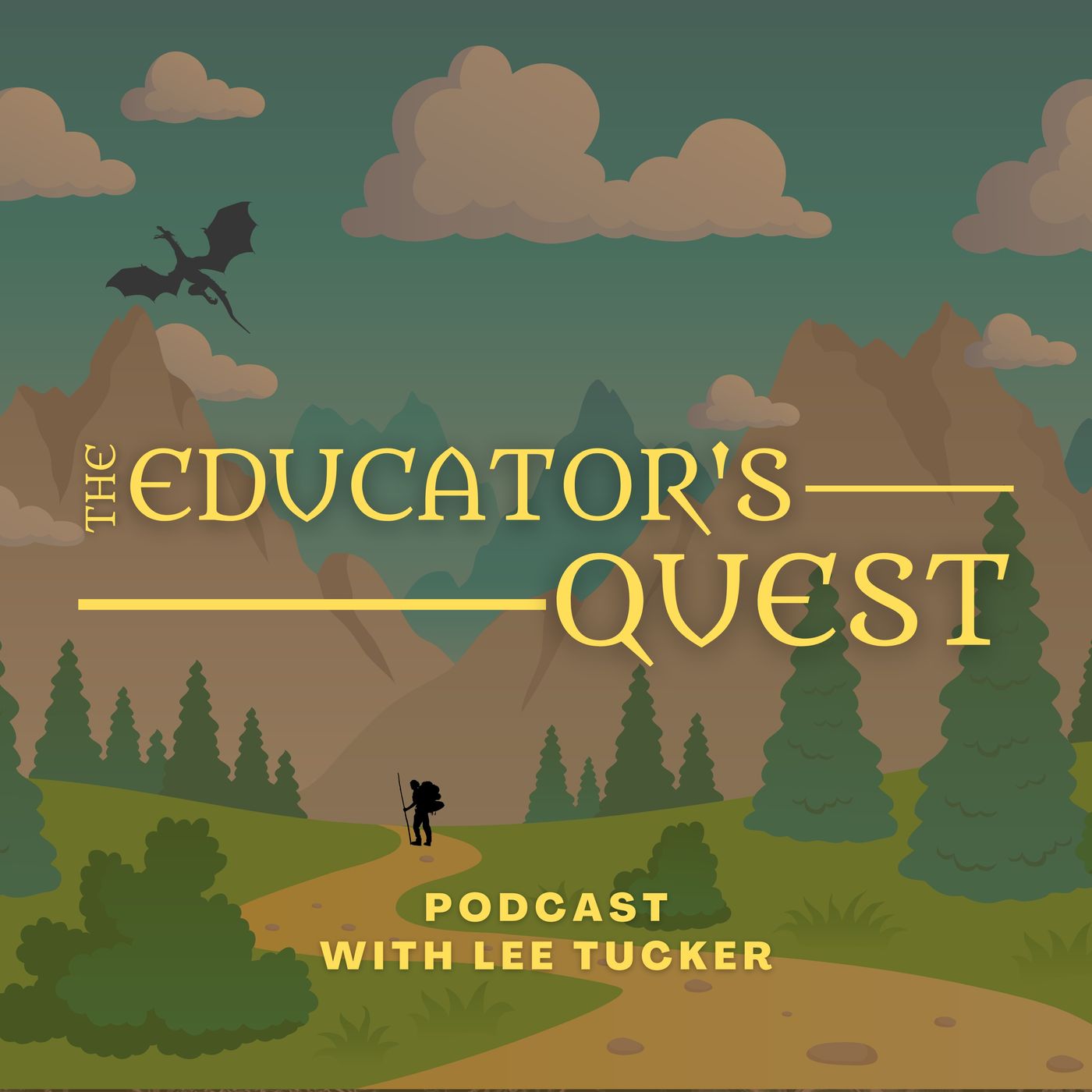 It's the final episode of the first season! I do some reflecting on this past year and the things I've learned as well as things that will hopefully continue on after things go back to "normal".
Episode 11
This week, Jared Cooney Horvath joins me to discuss the science of learning. Some news from Quizlet, Wakelet, and Google. There's a different kind of treasure in the treasure chest today. Plus, this week's question of the week, and some bonus video game talk.
News & updates
Quizlet now allows you to create folders within classes
Wakelet now integrates Adobe Spark
Google is rebranding G Suite into Google Workspace. Read about it here
Treasure Chest: Stop Talking, Start Influencing
Today's guest Jared Cooney Horvath has an awesome book about the way we learn information
Check it out here
Boss Battle: The Science of Learning with Jared Cooney Horvath
Text, Speech, & Images

Speech & text don't go well together
Speech & images do go well together
More predictable layouts help aid memory

Multitasking
Importance of Error

Error is how we learn best

Using Stories

Find the story behind the facts
Build your own or find the story

From Theory to Practice

Jared's Youtube channel that takes research and breaking it down in an easy to understand way
Follow Jared on Twitter @JCHorvath
Crew Members' Board (#8BitCrew)
QOTW: How could you implement some of the ideas from today's conversation?
Use the #8BitCrew on Twitter or post longer stories in the comments section here.
Get connected
Twitter: @comicsocks & #8BitCrew
Email: 8bit.instructor@gmail.com
Support the show on Patreon.
Check out my Google Classroom Udemy course.
Credits
Music by David Fesliyan (https://www.fesliyanstudios.com/)
Intro/Outro: "Retro Platforming"
Boss Battle: "Boss Battle Rock"
Crew Member's Board: "Pirate Dance"
Wrap up: "Game Over" by Patrick de Arteaga
Disclaimer: This post may contain affiliate links to products or services. I may receive commissions or bonuses from your actions on such links.