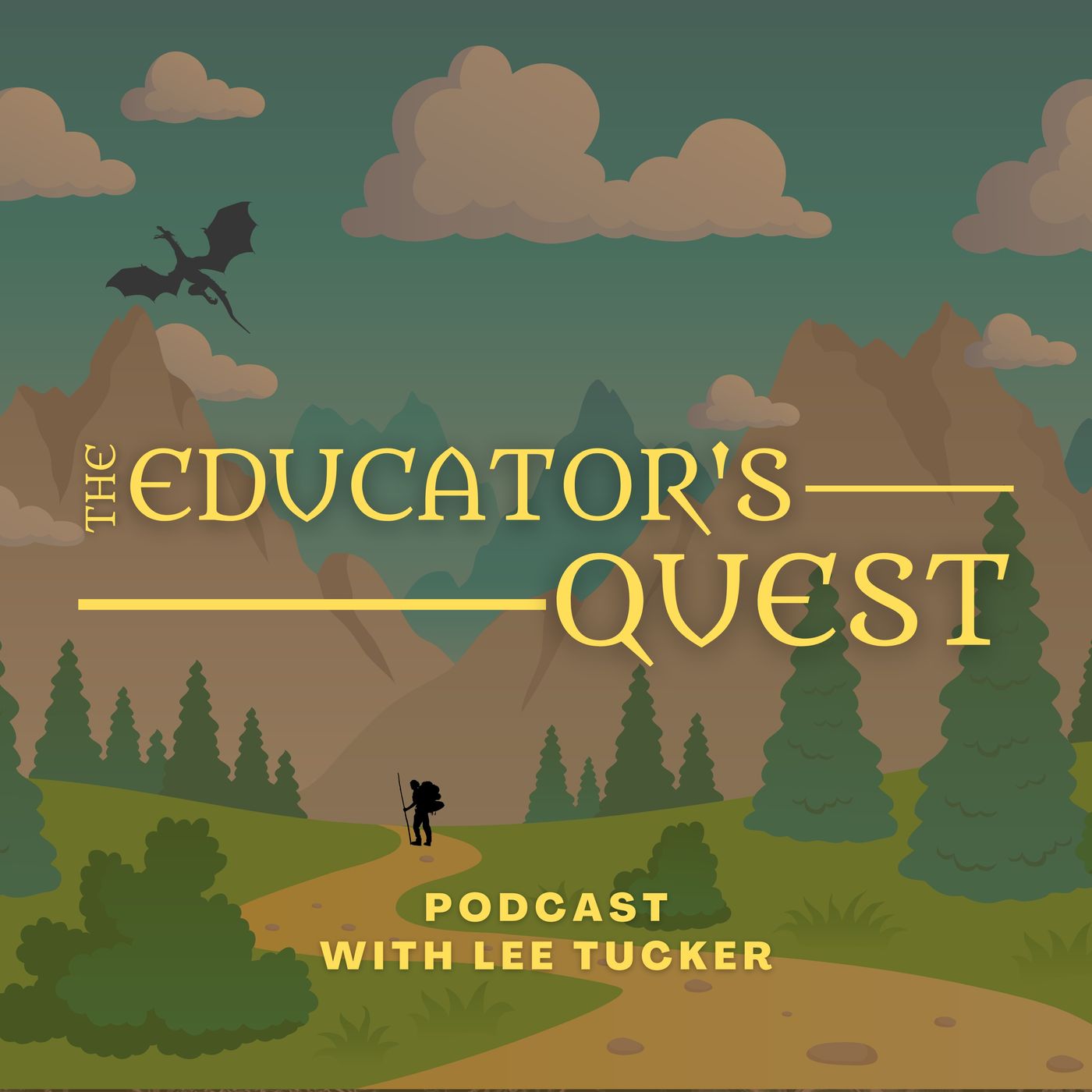 It's the final episode of the first season! I do some reflecting on this past year and the things I've learned as well as things that will hopefully continue on after things go back to "normal".
Episode 13
This week, we look at how we can take care of various student needs in our classroom. Updates from Google, Wakelet, Pear Deck, and Flipgrid. Plus, a Chrome tip from the treasure chest. And as always, your 8-Bit Crew question of the week.
News & Updates
Google

Autofill for Sheets
Access Checker in Slides will check embedded content sharing permissions

Wakelet
Pear Deck
Flipgrid

Students comment with text to videos
Treasure Chest: Pinning Tabs in Chrome
Right click on a tab to pin it to the front of your browser
Boss Battle:
Physiological

food, water, warmth, rest
There are a lot of students who are here
Free/reduced lunch; students working jobs
they're irritable and have a hard time focusing and paying attention
How can you help provide for students?

Safety

security, safety
not just physical; emotional security, freedom from fear, social stability
That's just not there for a lot of our students now
Covid, racial injustice, hate, division
What can you do to provide stability in your classroom?

It may be the only security they have

Ideas

check-ins, Charter of Compassion,

Belonging and loved

friends, relationships
How can we embed a sense of belonging into what we do in class?

find ways to bring a social aspect to class

ideas

2-minute share, find times to have conversations with students

Self-esteem

prestige & accomplishment
Students may not do because they lack the self-confidence
think about how you talk to your students
How can you boost self-esteem in your class?
Ideas

praise and encouragement, leaderboard, brag board

Self-Actualization

achieving one's full potential
independent learners, self-driven people
We often want to jump straight to this, but students just aren't there
Ideas

Keep in mind that all of this fluctuates; it's not one and done
Crew Members' Board (#8BitCrew)
QOTW: What are some of your ideas for taking care of students needs in class?
Use the #8BitCrew on Twitter or post longer stories in the comments section here.
Get connected
Twitter: @comicsocks & #8BitCrew
Email: 8bit.instructor@gmail.com
Support the show on Patreon.
Check out my Google Classroom Udemy course.
Credits
Music by David Fesliyan (https://www.fesliyanstudios.com/)
Intro/Outro: "Retro Platforming"
Boss Battle: "Boss Battle Rock"
Crew Member's Board: "Pirate Dance"
Wrap up: "Game Over" by Patrick de Arteaga
Disclaimer: This post may contain affiliate links to products or services. I may receive commissions or bonuses from your actions on such links.