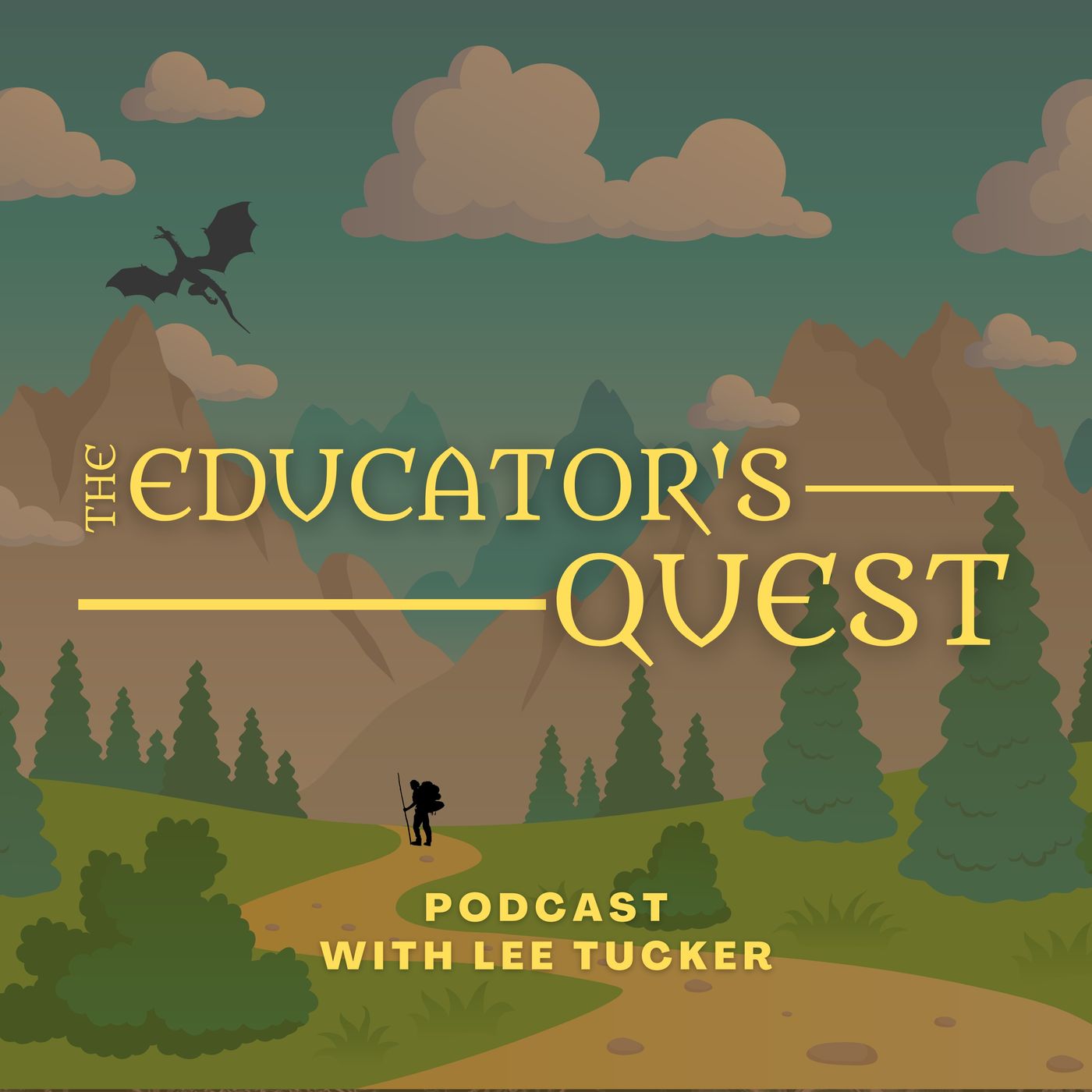 It's the final episode of the first season! I do some reflecting on this past year and the things I've learned as well as things that will hopefully continue on after things go back to "normal".
Episode 17
In this week's episode, I reflect on my time at the Georgia Ed Tech Convention. I have some news from Flipgrid and Google. A time-saving tip for Google apps in the treasure chest. And, of course, your question of the week.
News & Updates
Treasure Chest: Resizing Shapes in Google
Drawing in Google

Use Shift when drawing circles or squares to create proper proportions
Use Shift to maintain proportions when resizing objects
Ctrl + Shift to maintain proportions and resize from the center
Boss Battle: Reflections from GaETC
Teachers & student are incredibly flexible and resilient

The future is in good hands
The student showcases showed some great talent

Improving is often only a matter of small tweaks

It's important to stop and reflect
It's important to get "out of your room" and connect
Crew Members' Board (#8BitCrew)
QOTW: If you were at GaETC, what was your favorite part this year? If not, what has been something significant you've learned this school year so far?
Use the #8BitCrew on Twitter or post longer stories in the comments section here.
Get connected
Twitter: @comicsocks & #8BitCrew
Email: 8bit.instructor@gmail.com
Support the show on Patreon.
Check out my Google Classroom Udemy course.
Credits
Music by David Fesliyan (https://www.fesliyanstudios.com/)
Intro/Outro: "Retro Platforming"
Boss Battle: "Boss Battle Rock"
Crew Member's Board: "Pirate Dance"
Wrap up: "Game Over" by Patrick de Arteaga
Disclaimer: This post may contain affiliate links to products or services. I may receive commissions or bonuses from your actions on such links.