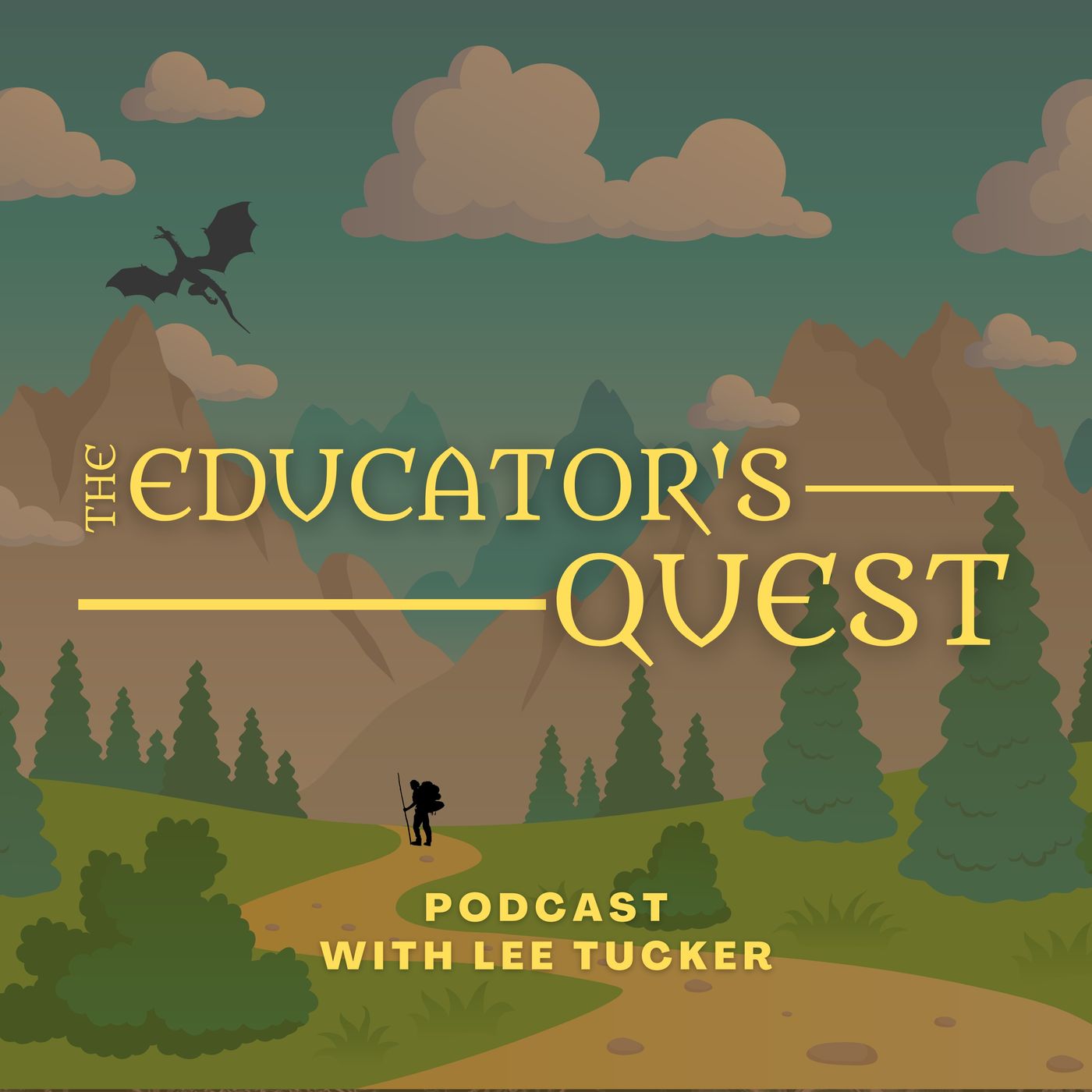 It's the final episode of the first season! I do some reflecting on this past year and the things I've learned as well as things that will hopefully continue on after things go back to "normal".
Episode 18
In this week's episode, we look at how to implement ISTE standards in the classroom. I have some news from Google. A helpful website in the treasure chest. And, of course, your question of the week.
News & Updates
Search through a library of pre-made gradients to use in your designs
Boss Battle: ISTE Standards in the Classroom
Empowered Learner

Students leverage technology to take an active role in choosing, achieving and demonstrating competency in their learning goals, informed by the learning sciences.

Digital Citizen

Students recognize the rights, responsibilities and opportunities of living, learning and working in an interconnected digital world, and they act and model in ways that are safe, legal and ethical.

Knowledge Constructor

Students critically curate a variety of resources using digital tools to construct knowledge, produce creative artifacts and make meaningful learning experiences for themselves and others.

Innovative Designer

Students use a variety of technologies within a design process to identify and solve problems by creating new, useful or imaginative solutions.

Computational Thinker

Students develop and employ strategies for understanding and solving problems in ways that leverage the power of technological methods to develop and test solutions.

Creative Communicator

Students communicate clearly and express themselves creatively for a variety of purposes using the platforms, tools, styles, formats and digital media appropriate to their goals.

Global Collaborator

Students use digital tools to broaden their perspectives and enrich their learning by collaborating with others and working effectively in teams locally and globally.
Check out more information on the ISTE website.
Crew Members' Board (#8BitCrew)
QOTW: How might incorporate some of these standards into what you're already doing in your class?
Use the #8BitCrew on Twitter, tag me @comicsock, or post longer stories in the comments section here.
Get connected
Twitter: @comicsocks & #8BitCrew
Email: 8bit.instructor@gmail.com
Support the show on Patreon.
Check out my Google Classroom Udemy course.
Credits
Music by David Fesliyan (https://www.fesliyanstudios.com/)
Intro/Outro: "Retro Platforming"
Boss Battle: "Boss Battle Rock"
Crew Member's Board: "Pirate Dance"
Wrap up: "Game Over" by Patrick de Arteaga
Disclaimer: This post may contain affiliate links to products or services. I may receive commissions or bonuses from your actions on such links.